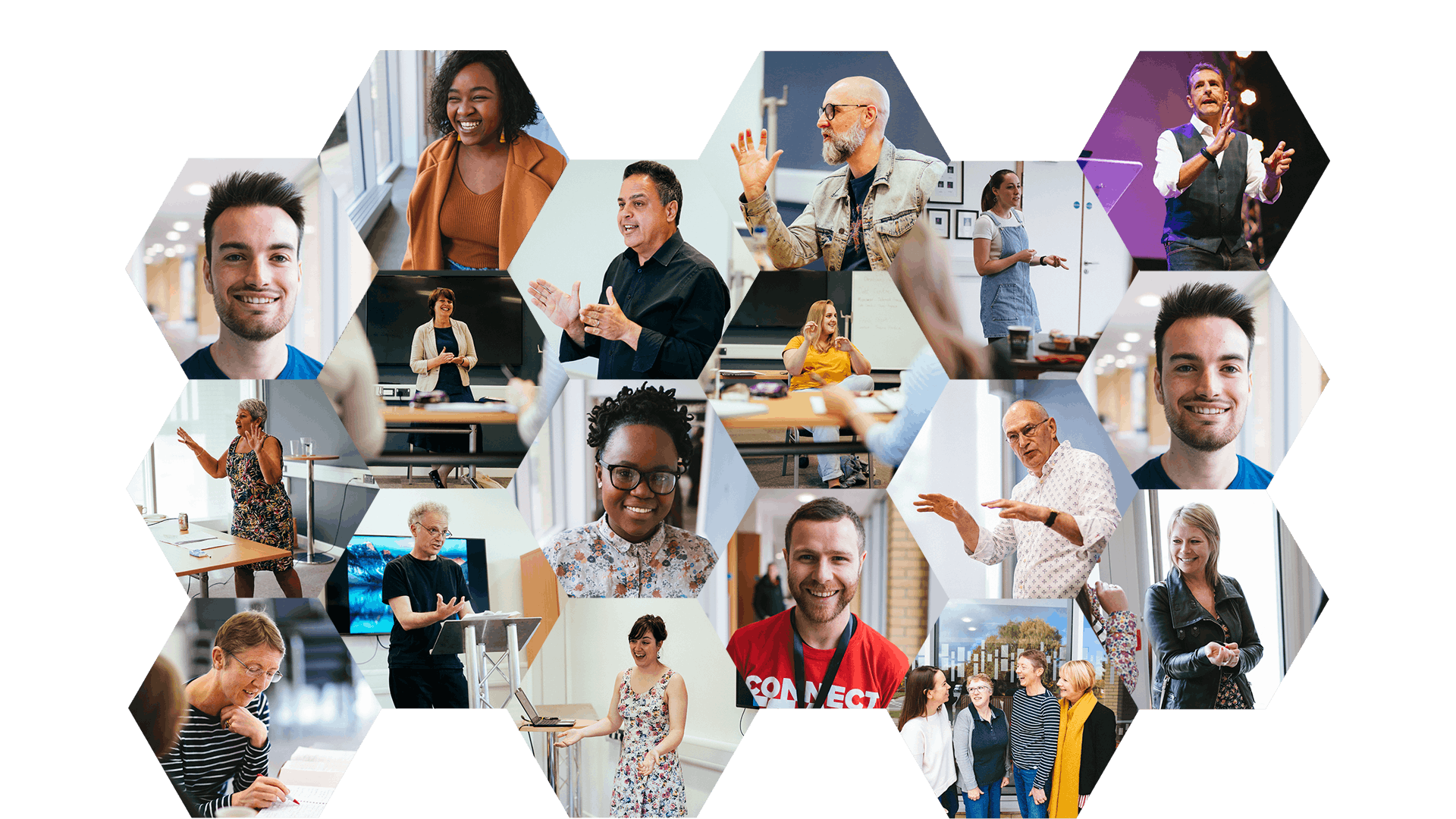 "Students are equipped to deepen their relationship with God, grow their love for the Bible and lead themselves and others well. The Academy is the springboard for individuals to start their journey as high capacity leaders who live out their calling, lead in the church, and influence their world."
Testimonials
Being part of The C3 Academy equipped me to lead both at work and at church, in ways that still impact me now. It sparked a passion to learn and grow in my leadership. It gave me confidence to say "yes" to things I would have shied away from before. I've led large teams of volunteers, I've preached to hundreds of people and I've been able to support many on a journey of discipleship. I could not have done any of that without the knowledge and skills I learned at The C3 Academy.
Bradley Cornwell
The C3 Academy was amazing, I loved every minute! Thursdays were the highlight of my week, as well as Sundays, obviously! The assignments were really challenging and rewarding. I loved delving into areas that I thought I may have some understanding of, but I discovered so much more. It reignited my passion for reading and I found time that I didn't realise I had!
It was a life-changing year for me - the opportunity to reflect on past experiences and to build for the future, both personally and professionally. I cannot recommend it highly enough – the calibre of teaching in a supportive and safe environment, the pastoral encouragement and learning from each other as students is second to none.
Lesley Van Der Walle
C3 is a fast-growing church with recognisable influence across many areas of society. The church we see is Christ Centred, Cause Driven and Community Focused.
Christ Centred
We seek to be Spirit led and Bible based
Our goal is to make disciples of Jesus Christ
Jesus was extravagantly generous. He's our example.
Cause Driven
Lost people matter to God and therefore to us.
To honour God and value people we aim for excellence in all we do.
We seek to exemplify passionate spirituality.
Community Focused
We seek to honour all people
We aim to show grace to everyone.
Community is important and having fun is contagious
The beautiful city of Cambridge is rich in heritage, with its historic colleges and situated on the river Cam.
Cambridge is an old city with beautiful architecture displaying history and tradition, and is renowned for is quirky rituals. Ever since 1209 Cambridge has been a centre of learning. In the last 500 years Cambridge has been the home to countless poets, writers, scientists and prime ministers. It is the place where the structure of DNA was discovered, where Isaac Newton developed the theory of gravity, where the atom was first split, and where Stephen Hawking lived and worked. Today you can see their legacy as students cycle loaded with books, relax in the beautiful lawns of Jesus Green, debate in historic pubs like The Eagle, or zigzag across the river Cam in their punts.
How to Apply
To apply for the next cohort please download an application form, fill it in, then email it to academy.director@thec3.uk.
To find out more about The C3 Academy in the upcoming year, email academy.director@thec3.uk with any questions.
Fees
Part time - £855 in 10 monthly instalments of £85 or a discounted rate of £800 when paid upfront
Full time - £1100 in 10 monthly instalments of £110 or a discounted rate of £1000 when paid upfront
Online - £555 in 10 monthly instalments of £55 or a discounted rate of £500 when paid upfront